New to Medicare? Let's get Started!
With so much conflicting and often misleading information, you deserve an expert to cut through the clutter. We want to reduce anxiety by minimizing your concerns and confusion. We want to put your mind at ease by answering all your questions.
Our services are free of charge and whether you enroll in plan coverage on your own or with our assistance, plan pricing is the same.
We offer FREE online educational workshops every month. These are designed to provide simple answers to your complex questions. Click here to see upcoming webinars.
3
Read What to do Before Enrolling
Enrolling into Medicare depends upon an individual's unique situation. For example, you are eligible for Medicare when you turn 65, however, when you enroll depends on if you plan to work past your 65th birthday AND you have health insurance through your employer. Check out the Five Things You Need To Know Before Enrolling in Medicare. 
4

Take Advantage of Free Guidance from Your Local Experts.
Take a deep breath. We are here to help you start your Medicare journey. Our education and guidance is always free. We want you to feel empowered making decisions and planning for your healthcare future. Call us today at 865-777-0153 or submit the form to get started with your personalized consultation. It could save you money.
Five Biggest Medicare Mistakes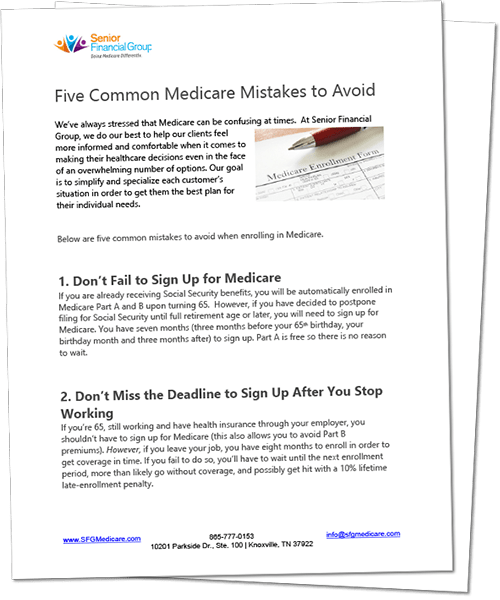 Click here to download your free resource:                                     "Five Common Medicare Mistakes to Avoid."
Five Things You Should Know Before Enrolling in Medicare.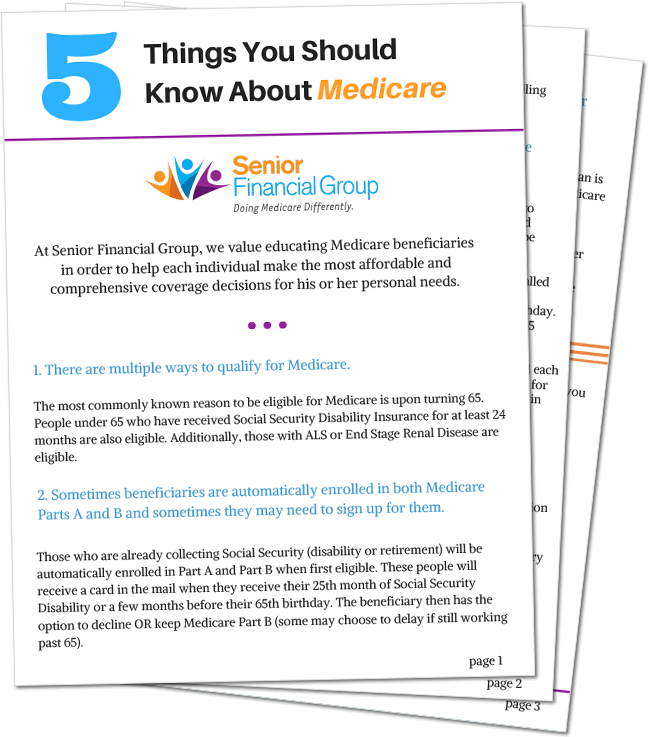 Attend our Navigating Medicare Webinar
This free workshop will help you understand all of your Medicare options and prepare you to make educated decisions regarding your coverage.