What is Medicare Part C?
What is a Medicare Advantage Plan?
Medicare Part C is commonly called "Medicare Advantage." Medicare Part C is an alternative to Original Medicare that includes Parts A and B, and usually Prescription drug coverage. Medicare Advantage Plans:
Have monthly premiums that vary by plan.
Have a maximum out-of-pocket.
Combines Part A and B coverage.
Usually includes drug coverage.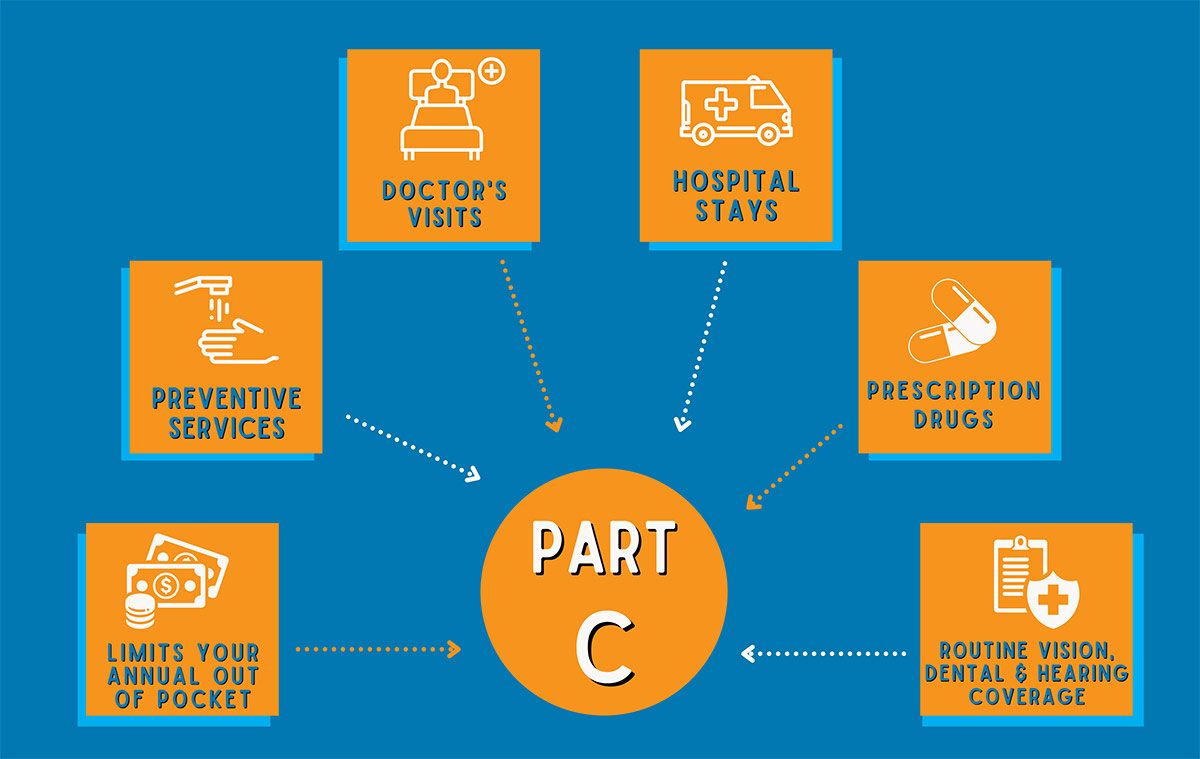 Download our FREE
Medicare 101 Guide
Discover the essentials of Medicare with our comprehensive 'Welcome to Medicare' guide. This valuable resource provides you with the knowledge and insights you need to navigate the complexities of Medicare confidently. 
Don't miss out on this essential tool to make informed decisions about your healthcare coverage. Download your free guide today and embark on your Medicare journey with peace of mind.