Medicare Savings Programs
You may qualify for a Medicare Savings Program (MSP) depending on your income and assets. These are state-based programs to help you pay for Parts A&B premiums, deductibles, copays and coinsurances. They are designed to make sure you have access to quality healthcare at a cost you can afford.
Qualifications:
While the chart below shows current qualifications for a Medicare Savings Program, we recommend applying even if your income and assets are higher than what you see below.
How to Get Started:
Work with one of our experts to sit down and look at your situation. We can help verify your current eligibility and help you apply for these programs.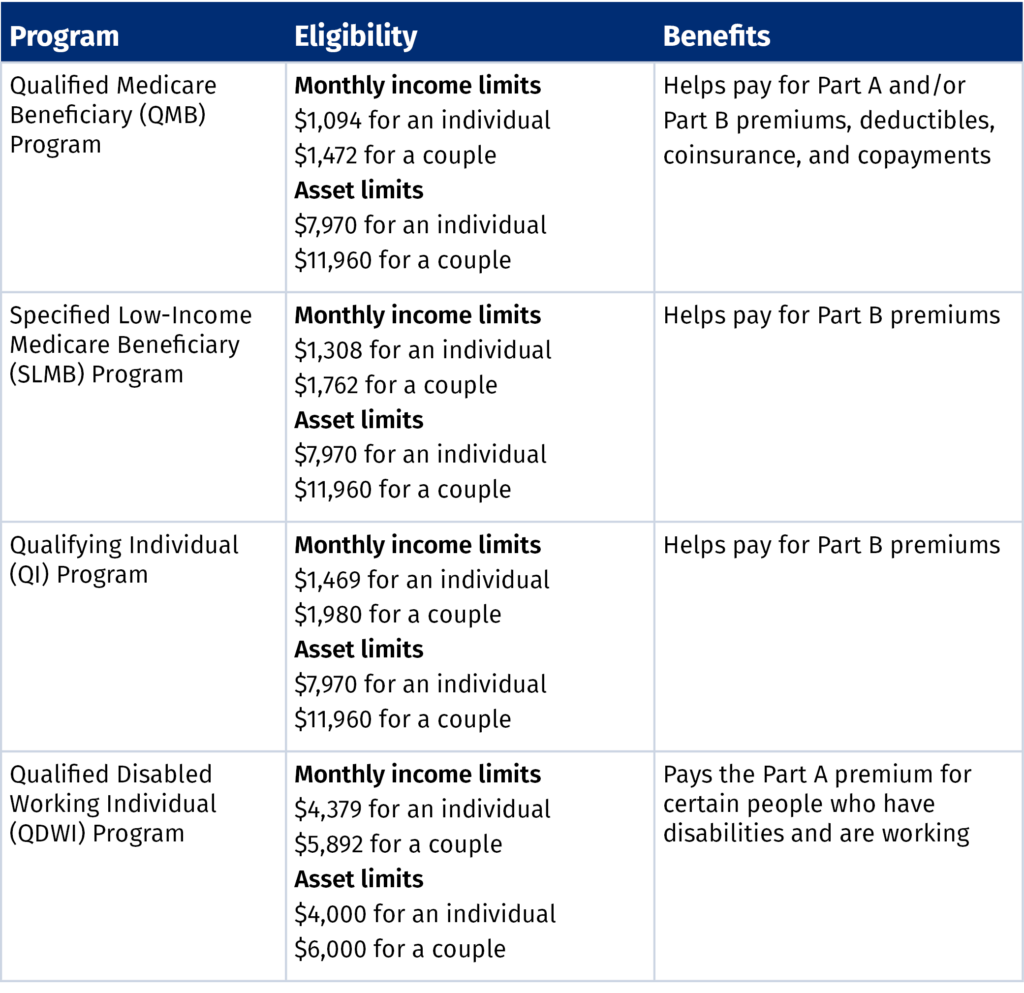 We can help you determine eligibility for savings programs. Submit your contact information and we will be in touch within 24 hours.