About Medicare Supplements
A Medicare Supplement, or Medigap, policy, helps pay your share of the health care costs that Original Medicare (Part A and B) does not cover.
This limits annual out-of-pocket costs, including copays and coinsurance for hospitals stays, and picks up your 20% share of costs once you meet your Part B deductible.
Plans are standardized A-N, which means all companies are required to provide the same coverage.  However, the companies can charge different premiums for the standardized plan.
Ex. Company A sells plan G for $101. Company B sells plan G for $145. Coverage for both plans will be the same, but the pricing is different.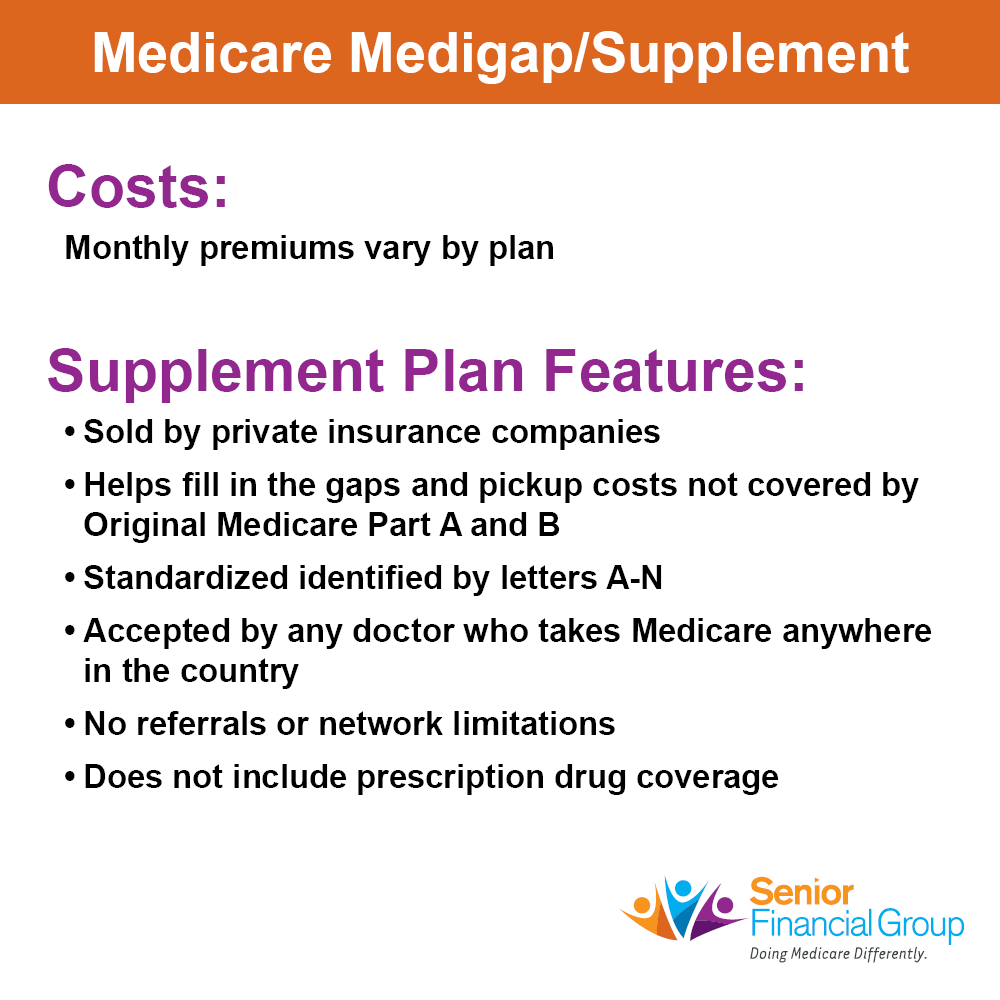 Download our FREE
Medicare 101 Guide
Discover the essentials of Medicare with our comprehensive 'Welcome to Medicare' guide. This valuable resource provides you with the knowledge and insights you need to navigate the complexities of Medicare confidently. 
Don't miss out on this essential tool to make informed decisions about your healthcare coverage. Download your free guide today and embark on your Medicare journey with peace of mind.