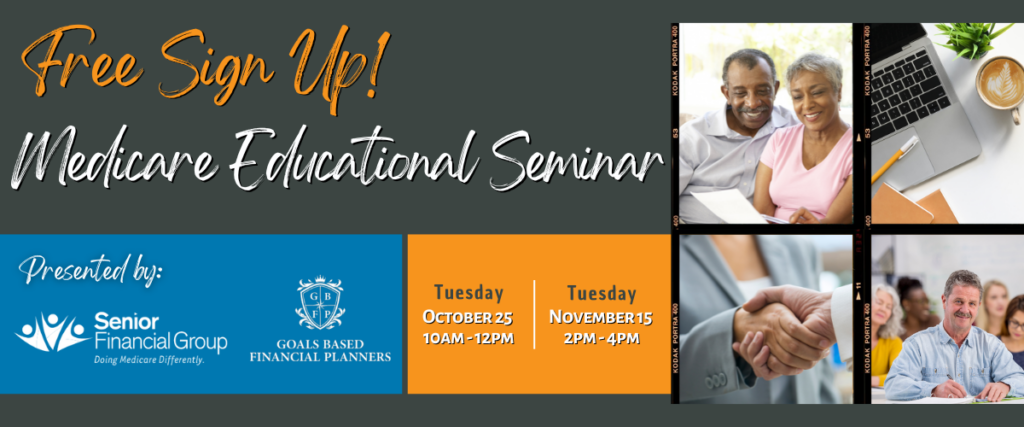 Have you thought about your financial picture for 2023? Have you considered how your healthcare costs will figure into your budget for the year?
Join Senior Financial Group and Goals Based Financial for a Medicare education seminar. You'll learn:
How and when to enroll in Medicare.
The difference between Original Medicare, Medicare Supplements, and Medicare Advantage plans.
What to do if you plan to work past 65.
An Explanation of the four parts of Medicare (A-D).
What does Medicare cost?
You'll have an opportunity to speak with both Medicare and financial advisors and have your questions answered by local Knoxville-area experts.
Select a Date to Attend A Medicare Education Seminar in Knoxville, TN at Goals Based Financial