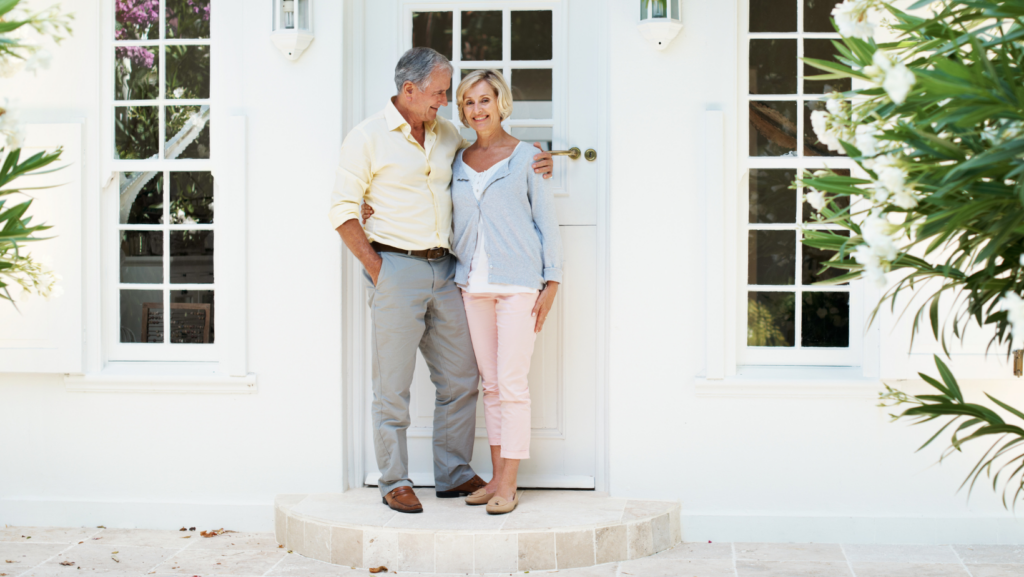 Retirement is a big milestone in life, and it deserves to be celebrated! Whether you're looking for meaningful retirement gifts that will be cherished for years to come, or a fun gag gift to help your favorite retiree enjoy their newfound leisure time, we've got you covered. We've put together a list of 10 thoughtful gifts for retirees who deserve the best. From unique experiences to budget-friendly and personalized gifts, there's something for everyone.
1. Pick Your Own Gift
Not sure what to get your favorite retiree? Rather than guess what they might like, let them choose their gift with Caroo. With an enormous catalog of gift ideas, Caroo gives the power of gifting back to the people. Just set a budget and let your recipient choose their perfect gift from a variety of on-trend brands.
And the best part? For every Caroo delivery, they donate a portion of proceeds to nonprofit organizations like Feeding America, Girls Who Code, the Trevor Project and more.
2. Beer Club Membership
If your retiree is a beer lover, try the Brews Less Traveled Monthly Beer Club. The subscription box is delivered once a month and comes with 8-16 delicious craft brews from that month's featured city, as well as a city brewery guide and other souvenirs and keepsakes.
Membership also includes access to weekly beer tasting live streams with exclusive interviews with regional brewers.
3. Take a Course
Learn a new skill or explore your passions in retirement with Masterclass, an online education subscription platform that streams 180+ courses taught by renowned experts such as Annie Liebowitz, Gordon Ramsey, Serena Williams, Richard Branson and more.
4. Say "Happy Retirement" from a Celebrity
Are you looking for one-of-a-kind retirement gifts? Cameo is surely the perfect fit! With a network of celebrities, Cameo connects the public with their favorite movie and TV stars, musicians, athletes and more to craft personalized video messages.
5. Treats from Around the World
Give the gift of global tastes with Universal Yums, a monthly snack subscription box that delivers a variety of international snacks from around the world. Each month, the box features curated snacks from countries like Italy, Germany, Spain and more, as well as a booklet with trivia and interactive games.
6. Anything but Ordinary
If you're looking for that special retirement gift that nobody else has, look no further than Uncommon Goods. The online, Brooklyn-based retailer is famous for its vast array of hand-selected novelty gifts from independent artists and makers from across the globe.
Our recommendations?
7. Personalized Perfection
What better way to make a retiree feel special than to get a personalized retirement gift? Things Remembered is a great source for custom engraved or monogrammed gifts for any occasion. Grab a gold nautical pocket watch, a 32-piece chess set, Tuscany wine glass set and more at this specialized retailer.
8. Experience More
Now that your friend or family member is retired, they may be interested in taking a well-deserved vacation. Focusing on memory-making rather than gift-giving is a fun way to celebrate your loved one in the new phase of their life.
Here are a few of our favorites:
9. Memento Gifts
Make retirement even more special with a personal memento that recognizes their years of service or other major accomplishment. This could be a special book that carries meaning, a preserved item from their childhood, a plaque or other personal item.
10. Gift Cards
When you're buying a retirement gift for someone, it can be hard to know exactly what they'd like. A gift card is a great way to give them the freedom to choose exactly what they prefer. Even though it is not personalized, it is sure to be appreciated by the recipient.
Do you or someone you know need help preparing for retirement? Call 865-777-0153 to review your retirement plan with a licensed benefits consultant.